About two months ago I wrote about De Whiskykoning's Spring Tasting, in which the biggest hit was Kingsbarns Family Reserve. A surprisingly fruity and intense, but light dram. A Lowlands dram like you don't find many these days.
Of course, that got me interested in Kingsbarns in general, because if an STR cask is that light and fruity, how good would one be without any wine influence?
On STR then, because that even is that? STR stands for 'Shaving, Toasting, Recharring'. More or less what they used to call 'cask rejuvenation'. They put an older cask through the process of preparing a new cask for use. Scratching out the top layer on the inside, and then toasting and charring it again so more vanillins come out of the wood, and more caramelisation happens.
It is also called 'the Jim Swan method', after the late Jim Swan (distillery consultant extraordinaire) who was a big advocate of this.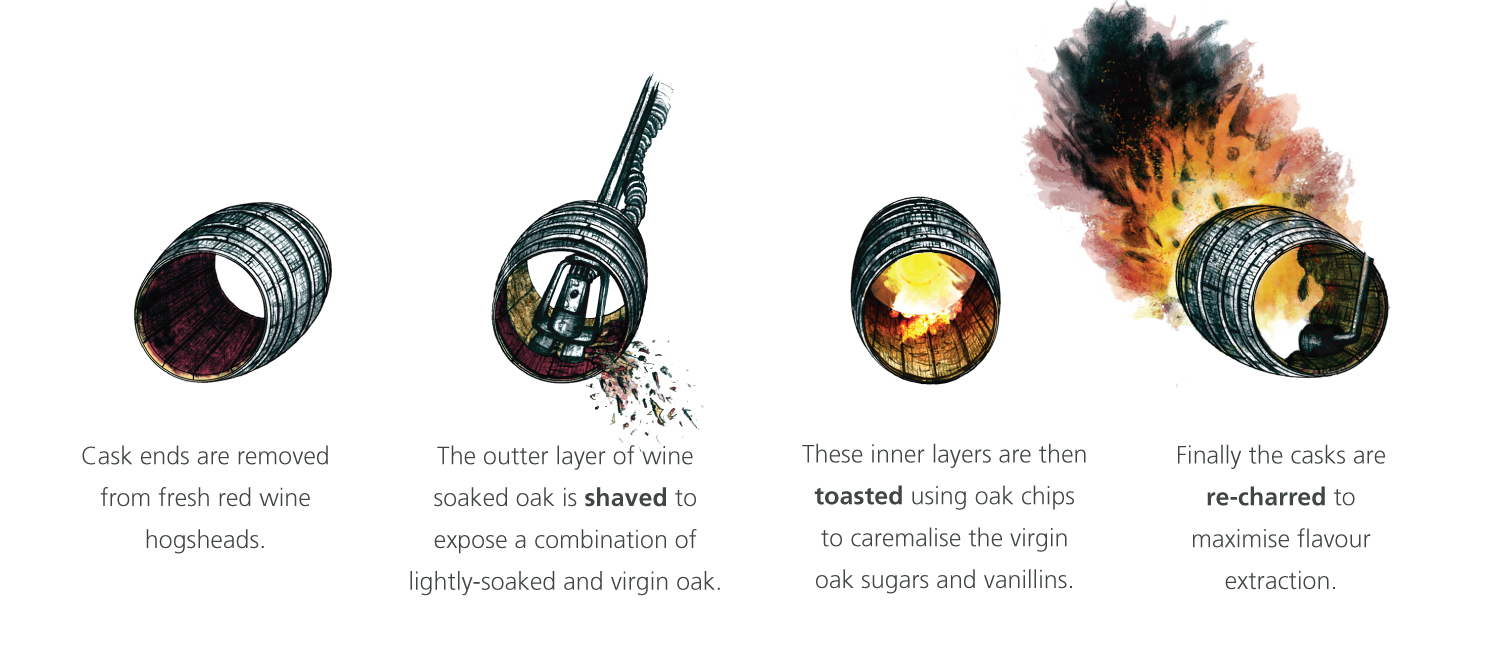 Generally I consider wine casks to impart a rather heavy and funky influence on whisky, so when an STR wine-cask got fruity like the Kingsbarns Family Reserve is figured this was despite it being an STR'ed wine cask.
A Kingsbarns from sherry and bourbon casks must therefore be even more fruity, right?
Sniff:
Rather timid on the nose, with just some hints of straw and a touch of sweet honey. Lemon candy, with a bit of wine gum sweetness after a few minutes. A bit of sawdust, for a touch if dryness.
Sip:
The palate is dry with a bite like a chili pepper. Still quite sweet with wine gum and honey. Sweet lemon drops, a bit of straw and a little bit of oak.
Swallow:
The finish is a bit dry too, with some bite on the way down. It stays sweet, and loses some of the lemony touches, in favor of more honey.
I guess I was wrong. I also guess that the Family Reserve being at cask strength has something to do with it, but the Bell Rock is not as good as the Family Reserve. They're not even in the same league.
This one is more like any random single malt that didn't get much care. It's just a bit of honey and barley. In fact, the only thing I wrote down initially was 'boooooooring'…
So I guess that STR, cask strength, not-sherry-cask combination works for Kingsbarns, or at least that's what I want to 'investigate' further. This one isn't it.
80/100
Why only 80? Shouldn't this be a little bit more than that, because it's not bad, right?
No it's not bad. It is just very bland. And being devoid of anything that draws my attention is perhaps worse than being bad, because it makes it utterly forgettable.