On the first day of the Whisky Advent Calendar, by Drinks by the Dram / Master of Malt, I found a sample of Glenfarclas 25 waiting for me. I have to admit I already knew this since I peaked this weekend. Curiosity got the better of me.
This is the calendar I, and a lot of other whisky geeks and bloggers got a while ago to promote the Advent Calendars. They spread the theme a bit and some got a bourbon calendar, and I saw an Armagnac calendar on someone's Facebook feed too.
Anyway, Glenfarclas 25, I went through a bottle of this a couple of years ago and remember it as a very decent but not world changing dram. But, however you put it, to find a 25 year old whisky on the first day of the Advent Calendar is a good start however you put it.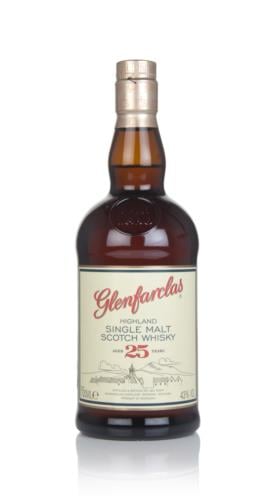 Sniff:
Very gentle on the nose, with a slight beefy scent to it. Peach too, and a slightly spicy sherry. A bitter hint of peach stone or cherry stones. Not as much oak as you might expect after a quarter of a century. Apricot and some curry spices.
Sip:
The palate is sharper than I remember with some oaky notes. Peach and apricot again with that slightly bitter hint of the fruit's stones.
Swallow:
The finish is rather rich and slightly sweeter than before. Slightly bitter too, but that's not surprising anymore. Peach, apricot. Not very long.
Strangely, I'm not sure what to think of it. I remember it as a more sweet and fruity dram, where this one is more bitter and focuses more on the spices. The beefy note on the nose surprised me quite a bit and I don't think I got that when I went through my bottle those years ago.
How to rate this? I don't have a clue. I liked the simple yet fruity and sweet Glenfarclas 25 of old. I find this one far more interesting and layered, but I don't think I like it as much. With the price increase of the last couple of years, I don't think I'd buy it again.
Due to the heavy difference between pounds and euros at the moment, and the ridiculous excise in the UK, the price varies from about 100 euros in The Netherlands, to over 100 pounds in the UK (150 euros).
Glenfarclas 25, 43%, available at Master of Malt for £ 108.
Thanks to Master of Malt and Drinks by the Dram for sending the Advent Calendar!