Over the last couple of months I've been getting some G&M samples from random distilleries. The ancient Mortlach and slightly less old Benromach have been sitting and waiting for the right time.
However, the somewhat younger drams have been piling up too, and me not blogging as much as I used to doesn't help one bit. So, contrary to my usual habit of not drinking on work days, I broke with that plan for a night and tried three of them.
Two of them are from Speyside (Glenallachie and Craighellachie) and one Highlander (Dalmore). I've not tried many of any of those distilleries, and the ones I did try in the past weren't overly convincing.
Well, except for some Dalmore samples. I've tried some cask samples (which you can't buy) and some older ones (which you can't afford), but those were good. Unfortunately the affordable ones are mediocre, in general.
Craighellachie 1997, 46%, G&M Connoisseur's Choice (btld. 2014)
On the nose it's all quite spirity, but not necessarily in a bad way. Lots of oak nonetheless, but mostly sawdust. Some straw and moss and a bit of a slate like minerality. The spirit is a tad green, with some sugary sweetness. The palate has the same sweetness but it's more upfront. Some plants, and mossy green flavors. A bit of oak, and a grainy mouth feel. Some brown sugar, as well as straw and hay. The finish is a bit more warm but quite similar. Not too short.
On its own it's not overly convincing, but there is a certain appeal to it. I can see the concept of these bottlings as being an introduction into independent bottlings.
80/100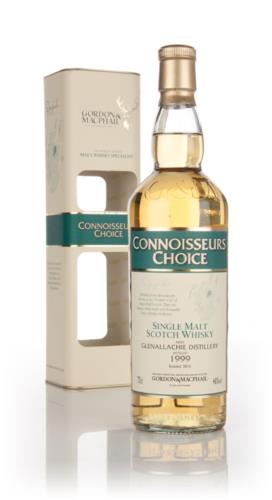 Glenallachie 1999, 46%, G&M Connoisseur's Choice (btld. 2015)
This one is quite a bit lighter with more hints of vanilla. A touch of sugar too and some green scents, but different. More grassy, I'd say. The palate is quite sharp with some pepper and vanilla, and a syrupy mouth feel. Some pear and a soft fruitiness, with a hint of oak. The finish is light and a bit warmer again. Quite classic, with a bit of sweet wood and more richness than expected.
This one is slightly different in balance. Although the flavors are comparable, the focus is rather different.
81/100
Dalmore 2001, 46%, G&M Connoisseur's Choice (btld. 2015)
Dalmore then. Somehow I've been dreading tasting this. Mostly because my experiences are as described above. I generally don't like them, and when I do like them I can't get that one.
This one is much heavier on the nose, and warmer too. There's hay and leather, some oak shavings. A nice spirit which has quite some autumnal scents to it. Some fruit, peach and pear mostly. The palate is sweet and heavy with hints of black pepper and hay. A bit of a gin like spiciness, but not without fruit either. More complex than expected. The finish has dry wood and focuses more on the spices again. It's a bit short though.
Surprisingly, the Dalmore is the best one of the three. It's a bit heavier, based on the distillery's spirit, I'd say. In this case it works and it is a bit more complex because of it. Not bad at all.
82/100
The good thing about these bottlings is that they all show a different side of the distillery's output. At least from what I know of each distillery. None of the first two are drams you encounter often, although the owner's have been trying to remedy that.
Dalmore is slightly more common, but there's quite some bottlings out there and the affordable ones are all pretty thin and watery and (I think) don't showcase the distillery character all too well.
These bottlings are, as said, an introduction into independent distilleries. In the case of the Glenallachie the price is nice too. Clocking in just under 40 euros it is priced similarly to any other single malt of this caliber. Good stuff. The others I find a bit too expensive at just under and just over 50 bucks. A tenner less would have been more appropriate for the drams.
Thanks to G&M for sending the samples!